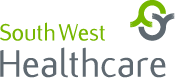 Inter-Search Library Request System
Inter-Search Document Delivery Demo
Welcome to our demonstration of the Interdocs document delivery system for the fulfilment of inter-library loan (ILL) requests.
Interdocs is part of the Inter-Search suite of library services from Prosentient Systems. It is used by library clients and staff to submit and manage requests for items such as books, articles or research queries and track their fulfilment status.
Interdocs provides functionality on the library's intranet for:
client or borrower submission of inter-library loan and reference (research) requests

tracking the progress of incoming ILL requests to your library and outgoing requests made of other libraries

tracking of reference requests made by your clients

integration with other Inter-Search services such as the Interloans module used by GratisNet and other ILL providers to manage an online union list for journals

statistical reporting of transactions for management purposes
The menu items presented in Interdocs may vary between implementations depending on a library's particular requirements. Interdocs has a built-in content management system allowing libraries to customise the wording and other content appearing on pages in the site.